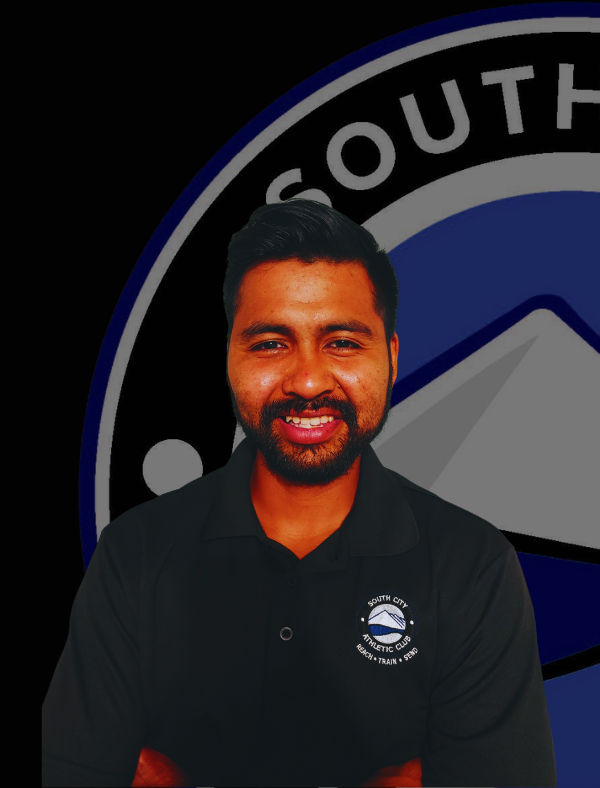 David Flores
David Flores 
h
ad his first coaching experience in 2007 when he was 17 years old helping his high school coach kickstart, the middle school soccer team. After high school, David played college soccer for Richland College (Dallas, TX) where the team finished runner-up in the NJCAA national tournament. He later transferred to SAGU (Waxahachie, TX) where the team won the NCCAA Regional tournament and qualified for Nationals in 2011. 
During that same summer, David and, then girlfriend, Kaylyn attended the Chicago Eagles Academy where they were introduced and training in sports ministry. Their time at the academy confirmed to them that they were called to use soccer as a tool to tell others about Jesus. 
As one of the founders of South City Athletic Club,  David serves as Coaching Director. He also leads our mission trips to El Salvador and coaches several of our teams.
Now with 10 years of coaching experience, Coach David holds the D License with United States Soccer Federation and the National Youth License.  David earned his Bachelor's Degree from SAGU and is a teacher in a local school district.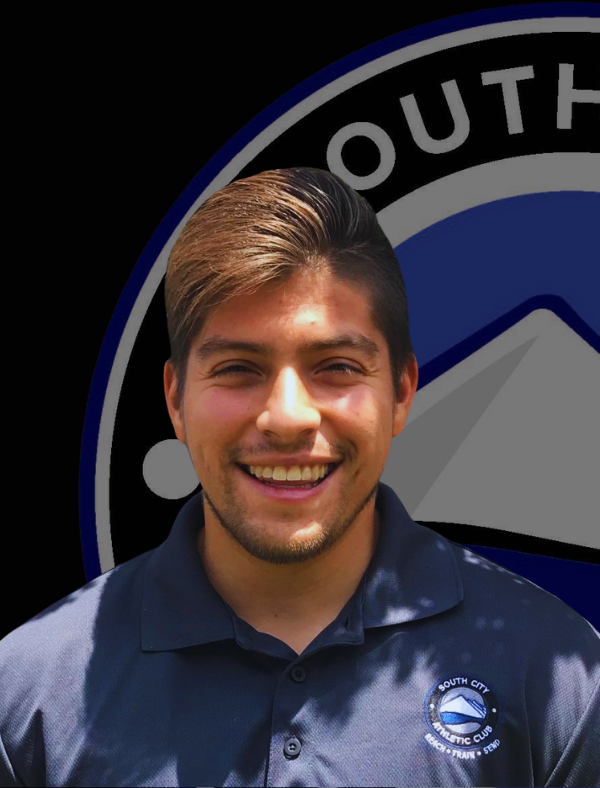 Cesar Espana
Cesar España's love for coaching lies in building relationships with the kids and using soccer as a ministry tool. "Every child can be reached and transformed with the right tools," he says, "and God is using me and soccer to touch other people's lives."
His expertise is at the Keeper position, which includes a collegiate playing career at SAGU (Waxahachie, Tx) and professional time with both the Dallas Sidekicks, and the El Salvadoran national team.  He also holds United States Soccer Federation (USSF) Goalkeeper licenses 1,2 and 3, and a strength and conditioning license.   Cesar is currently pursuing C license with the USSF. 
Espana's coaching experience includes time at both the select and collegiate level (NAIA D-1). Cesar graduated from SAGU with a Bachelor of Science in Sport Management and recently received his Masters of Business Administration.
Kay Flores
Kaylyn Flores soccer ministry brought her two passions, Jesus and Soccer, together.  
"Though I was a Christian, I never felt comfortable just openly sharing the Gospel.  I have a shy personality. The only place I completely feel like myself is on the field. With that said, being a soccer player and being a Christian never merged. I was two different people on and off the field. 
It took me until my senior year in college to learn that i can use that very thing that i thought was a weakness (my shyness) to answer The Lord's call to spread the Gospel. 
I was given the opportunity to be trained in sports ministry, specifically soccer, and then sent back to my college soccer team and hometown to use that to further God's Kingdom. It has changed my life, and I wish i had known at an earlier age how I could use my passion of the sport to minister to others."
Coach Kay holds a National D coaching license form USSF, completed the Chicago Eagles Summer Coaching Academy, and served as the assistant coach for the SAGU Women's Soccer Team for 4 years.  She is currently a board member for SCAC.
Chris Baca
Chris is a man of many passions, which includes running, writing, teaching, roasting coffee, and listening to lots of different kinds of music. He is also a husband and a father to two beautiful daughters. He and his family have called Waxahachie home since 2009, and they love it here. 
Chris ran cross country and track in high school, and ran three half-marathons in college. Now, he spends most of his "running time" coaching students – he currently coaches high school and middle school cross country, and he also is an assistant coach for high school track and field. 
The Running Club with SCAC is one of his favorite summer activities, and he loves to help kids of all ages learn that running is something that anyone can do.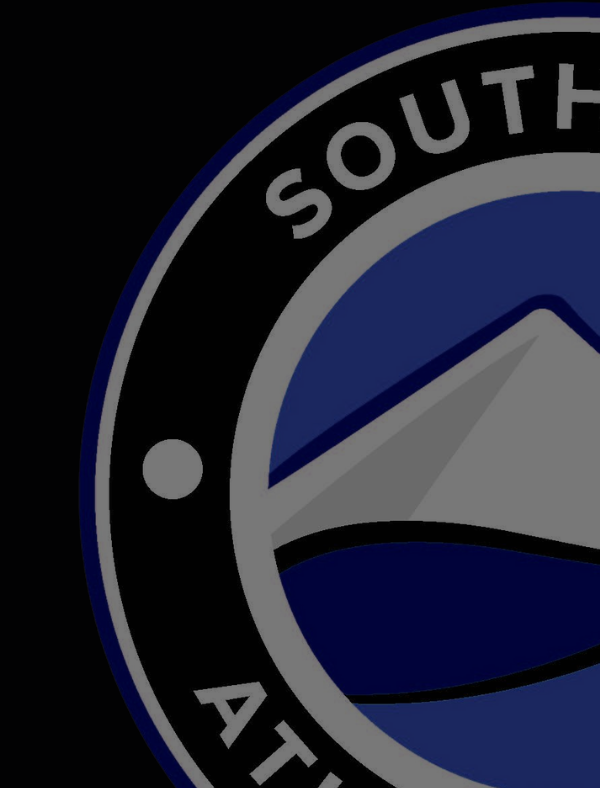 Jeff Francis
Rev. Jeff Francis joined South City Athletic Club's as chaplain in the Summer of 2017. Jeff is an ordained minister who has served as both a pastor and youth minister.
He is married to Heather who serves at SAGU as Assistant Dean of Student Records/Registrar. The Francis' live in Red Oak and have 5 children. 
Marisa, recently completed her freshman year at SAGU. Ally at 10th grader at ROHS plays for Texas Lighting and girls varsity team. Andrew, also in 10th grade at ROHS, plays for SCAC 03B and the ROHS team. 
Magalli is a 8th grader at ROMS where she is on the Cross Country team and was part of the SCAC Running Club during summers 2017 and 2018. Grace, also at ROMS, is in 7th grade and participated in the Running Club as well.

Jeff serves as the Senior Director of Financial Aid at SAGU. Follow Jeff on Twitter @churchisgreat.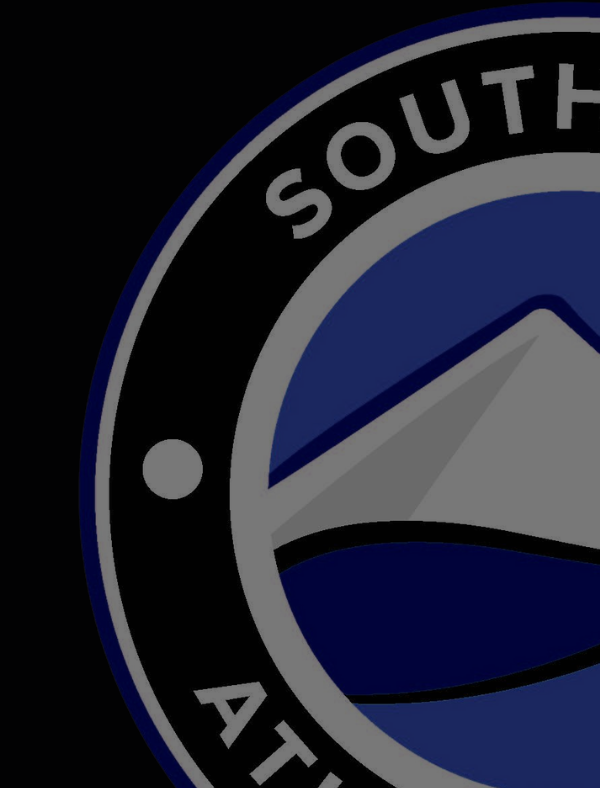 Donny Lutrick
Donny Lutrick is a founding board member for SCAC and currently service as the Chair.
Along with his wife Candee, he has two kids.  Alex, is a senior at ROHS and daughter, Townley, is a 7th grader at ROMS.
The last 7 years he been involved with the Red Oak Soccer Association serving in various position from coach to Board Secretary. This great organization serves upward of 500 youth player in the ROISD area.
Donny currently serves as the Dean of Academic Services and other positions at SAGU over the past 22 years.